SEO Services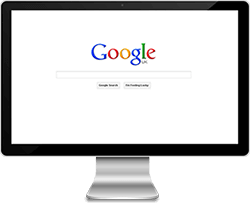 Many Search Engine Optimisation (SEO) strategies have had to change in recent years as the likes of Google have adapted their algorithms and changed their criteria for producing search rankings.
The aim of an SEO strategy is still to improve how your website looks to search engines in order to rank higher for certain keywords and key phrases and as a result generate more clicks, relevant leads, conversions and ultimately revenue. What's caused many business owners and marketers a headache is how you still achieve that goal when technology and the search engines' approach evolves. In keeping an eye on the developments with the likes of Google and other key search engines, we offer a number of SEO services. These include:
Backlink analysis
Link earning
Keyword analysis
Local SEO
Visitor traffic conversion
Content development strategy
Competitor analysis
For more information about our SEO services contact us on 01483 429111.