Make sure you're still selling to the right decision-makers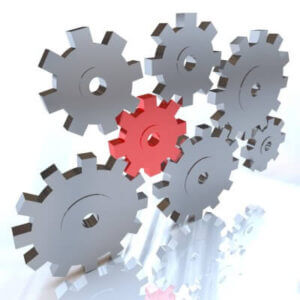 With many organisational budgets remaining under tight control, the authority to sign off purchases continues to move higher and higher up an organisation. This can mean people you were previously marketing and selling to may no longer be able to make the buying decision for your product or service.
It's therefore worth keeping an on purchasing dynamics in your client/customer, to avoid a shock. In particular always check that you're selling efforts are being directed to the right people.
Here are 5 simple activities to help:
1. Keep in touch
– enquire how things are going with your client/customer contact(s) and what changes are happening, not just in the organisation but also in their own job. Give help and support to them wherever you can.
2. Ask your contact's opinion
-who else they recommend you should get to know in their organisation. This isn't to undervalue your relationship with them; it's to help improve your understanding of their organisation in these changing times. It will help you to offer even more relevant and valuable products and services in the future.
3. Identify other key people
-in the client/customer organisation. Who currently has the power to buy? Who may influence decisions? Who may gain the power tomorrow? Speak to your contacts in the customer/client, ask the opinion of other suppliers and watch out for the announcements of new appointments/ changes/ redundancies in the trade press and on the client's/customer's website.
4. Call on your allies
-in the organisation to make introductions so you can get to know others. If you feel someone in your own business is more likely to 'click' with a specific individual, then let them forge the relationship. Make sure everyone in your business is in regular communication with each other so you are all consistent in what you say and do. Ideally, create a plan which maps out this customer/client relationship and all the approaches you are taking (and plan to take) to protect it – so everyone is clear.
5. Plan a series of relevant interactions
– to the key people you've identified. These targeted campaigns must be interesting to them (you might need a separate plan for each person). The purpose of them is to remind each key contact that you a) value them as clients, b) are interested in them and c) want to help them achieve whatever it is they want to achieve.