LinkedIn – Are you just dabbling or really making the most of it?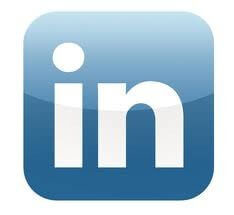 Used by millions of professionals across the globe, LinkedIn helps them keep in touch with their network and potentially win business from it.
Many say it's a tool often learned through trial and error and they're unclear about the full benefits on offer. Those that really do use this communication channel to its full potential in business development and client relationship management say it helps them to:
Communicate more easily with a large number of relevant contacts
Monitor their network and be alerted to any contact's changes/comments
Raise their visibility in their network and to new contacts
Create valuable touch-points with their contacts to make their BD time more efficient
Reach a wider market/audience and keep in touch more easily on a global scale
Make it easier for people to find them on search engines
LinkedIn will only really be valuable to you if your clients, contacts and potential clients and contacts use it as well. So think about your network. How do you currently keep in touch and up to date with their latest developments and news? What time does this currently take up, and could you use the likes of LinkedIn to reduce this – automating some of that activity or giving you timely alerts? Consider how many of your contacts use social media and which channels they prefer for business. Get visible on the channel that your contacts prefer.
This is taken from The Results Consultancy's Winning Business Digest 8 ways to make social media help your business development which we co-authored with John Timperely. If you would like a pdf copy of the Digest, please let us know.